...when it's peeing down outside. Yes it has rained all day long (it's bank holiday weekend, what else do you expect?) so I've managed to finish the jaywalkers: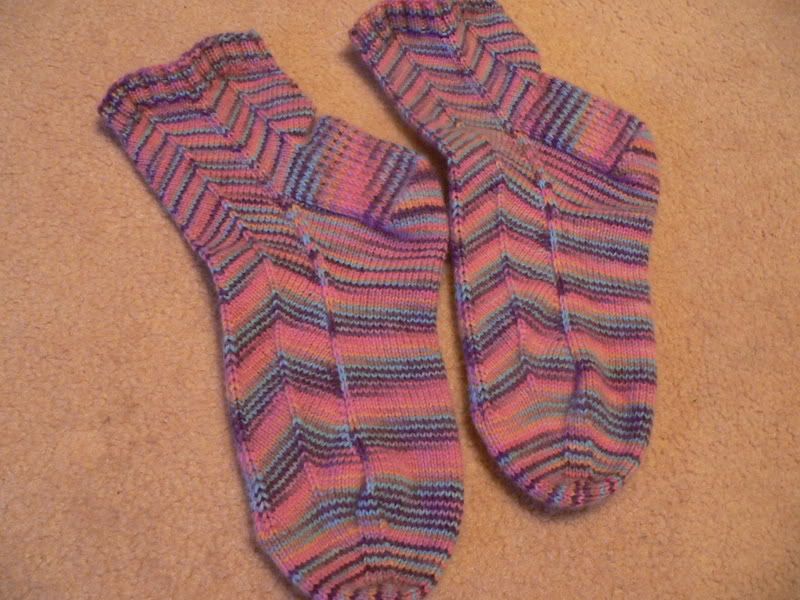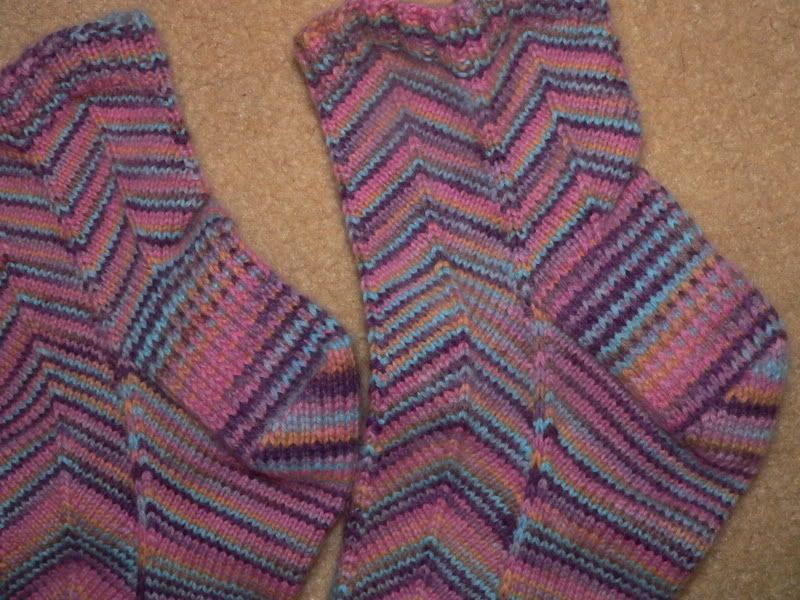 Yarn:
Posh Yarn
Sophia 4ply. Colourway: Tada!
Size: Shoe size 8 (UK)
Knit for: My sis
Comments: My first patterned socks. I love this yarn, cashmere is definately the way to go! I made one mistake - didn't read the pattern and slipped the heel stitches knitwise when they should have been purlwise but I still like the effect.