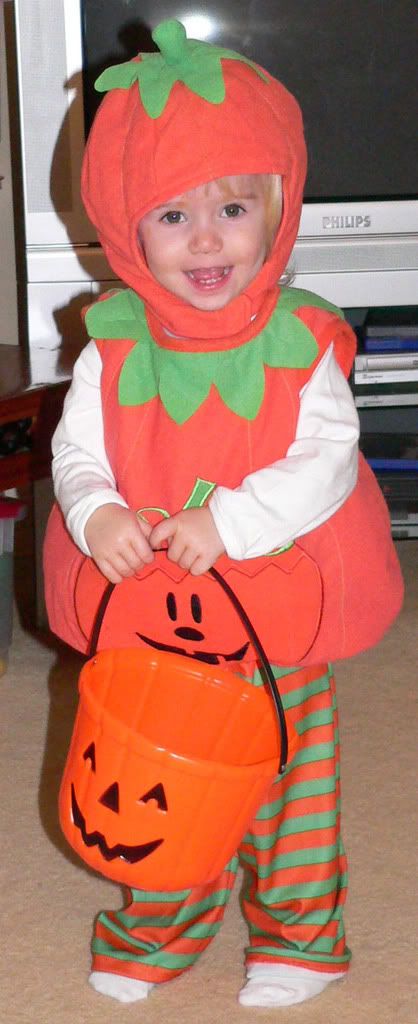 Happy Halloween Everyone!
I just wanted to pop on and show you my home made Niddy Noddy: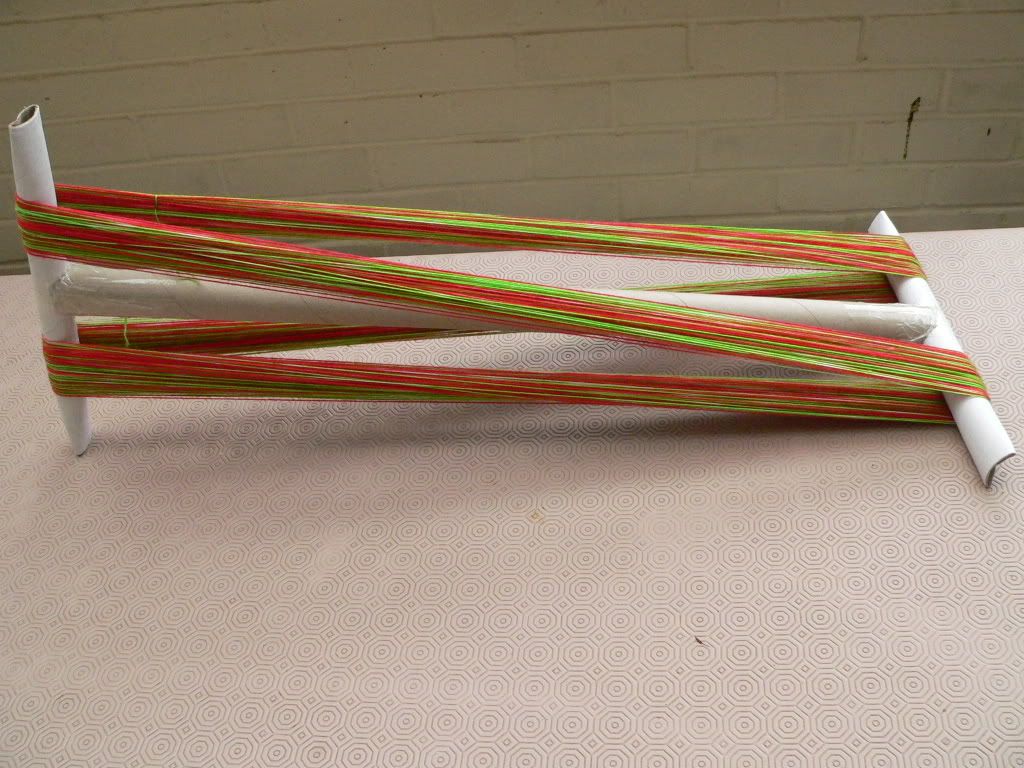 An idea given to me by
PinkPhish
back in
July
. I've been saving the insides of foil and wrapping paper rolls ever since but Jomps didn't realise and kept throwing them away! All I did was tape one roll either end of the longer roll and hey presto! It works great!!
Now that Jomps has spent the last 3 evenings untangling Jessies yarn, they are neatly skeined: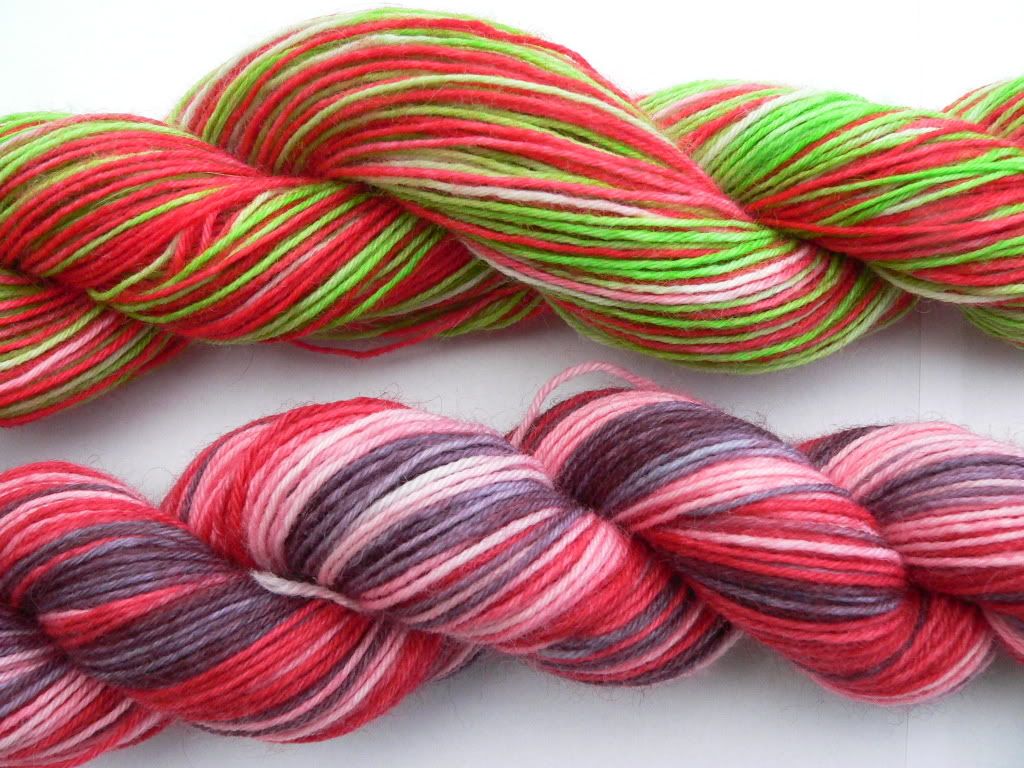 Jessies on top, Gracies underneath. Pretty good for their first attempts, don't you think?