A while back,
I said
I needed new shoes to show off my handknit socks.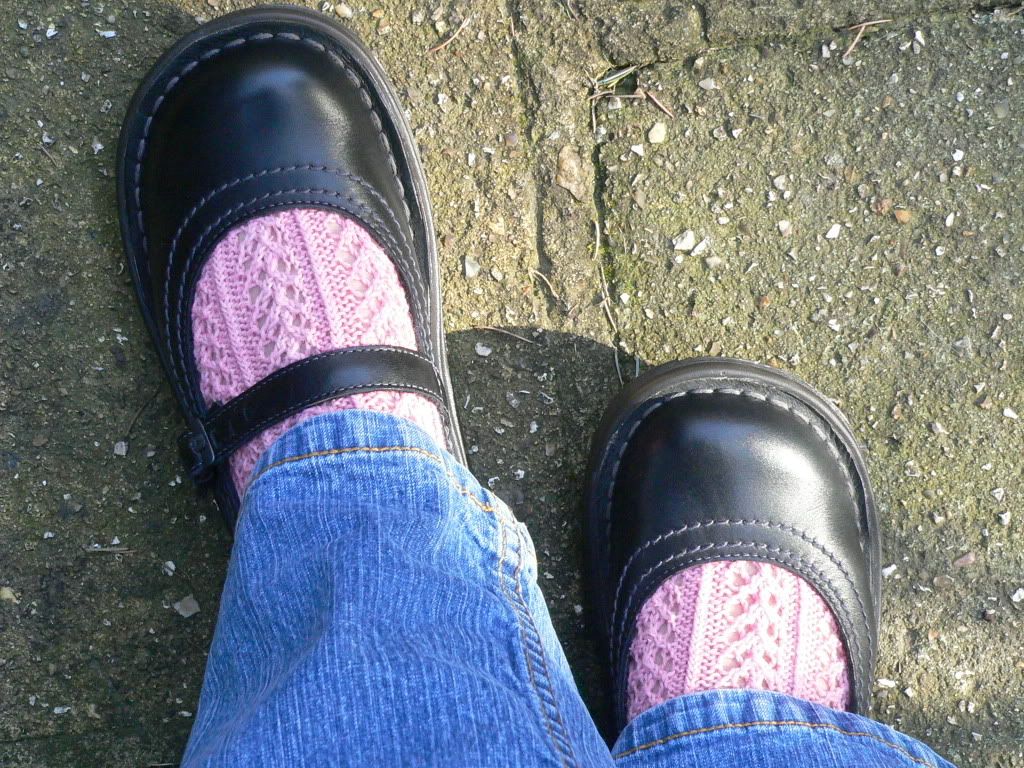 Here they are! Aren't they fab? Trouble is... I feel a bit stupid showing off my socks!! I'm going to end up wearing them with blain black shop bought socks! Well, to work at least!
Have a good week everyone!