I have finished the Hedera!
Pattern:
Hedera
by Cookie A
Yarn: Hand dyed Trekking XXL. Colourway: Summer Pudding
Size: Shoe size 3 (UK)
Knit for: Me!
Comments: My first lace socks and my first attempt at hand dying. I adore these socks even though the heel flap is too long so the fit isn't great. I'm not so enamoured with the pooling of the colours but you live and learn!
Having such little feet has many advantages, one being that socks are fairly quick to knit, another is that you have lots of yarn left over:
How cute are these?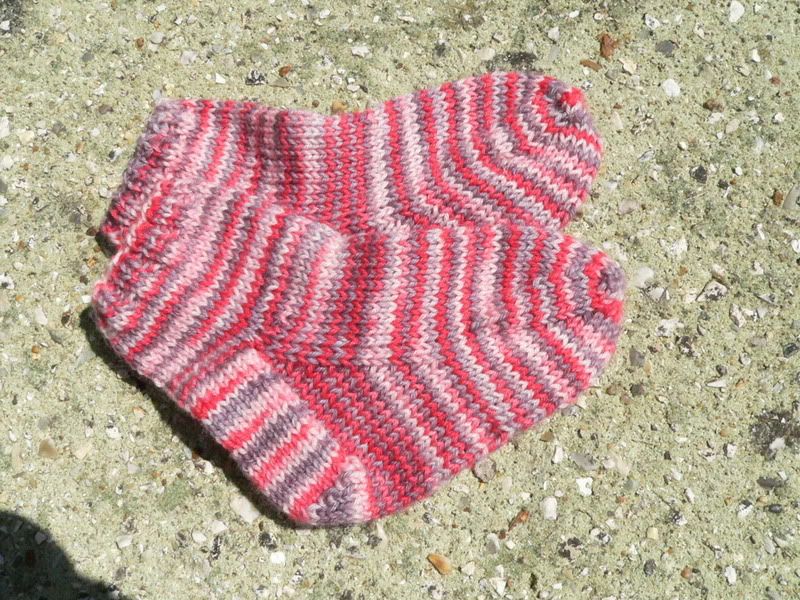 Pattern: Opal Yarn basic sock
Yarn: Hand dyed Trekking XXL. Colouway: Summer Pudding
Size: Shoe size 3.5F Toddler(UK)
Knit for: Beth
Comments: None except I love these! So quick to knit, less than 8 hours total knitting!