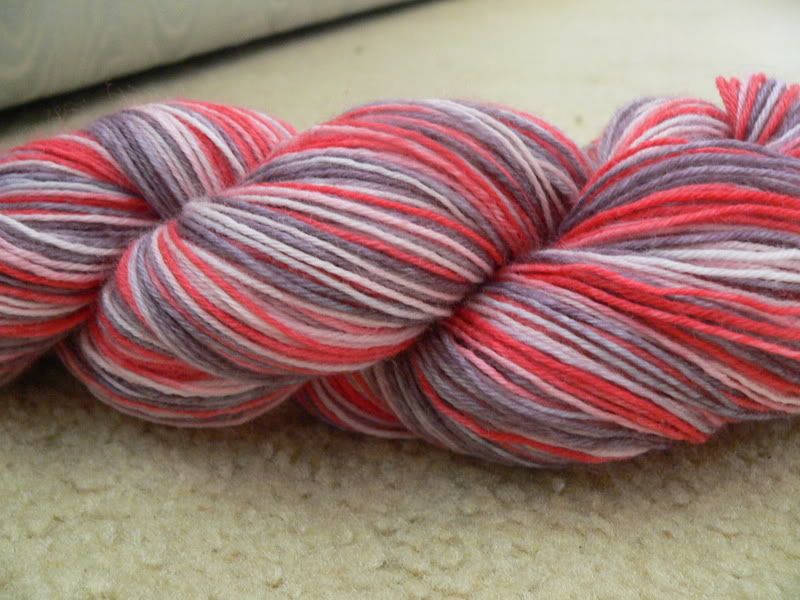 Here it is, in all it's beauty!
Oh boy do I love my first attempt at Kool-Aid dyeing! It's 100g Trekking sock yarn dyed with 1 sachet of Strawberry and 1 sachet of Grape.
When it was drying I really wasn't very impressed but since I've rewound the skein, the colours are really shown off. The colours range from a bright red thru pink to white to lilac to dark purple.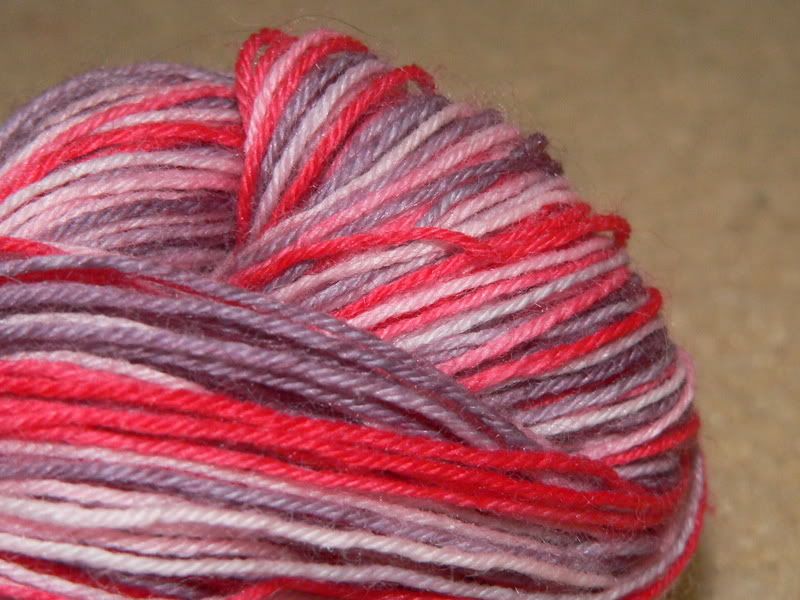 It reminds me of summer berries so I've chosen to call it Summer Pudding!