Being that I work in the NHS, the phrase 'Fit for Purpose' is ingrained into my brain.
With that in mind, I present my latest FO for your perusal: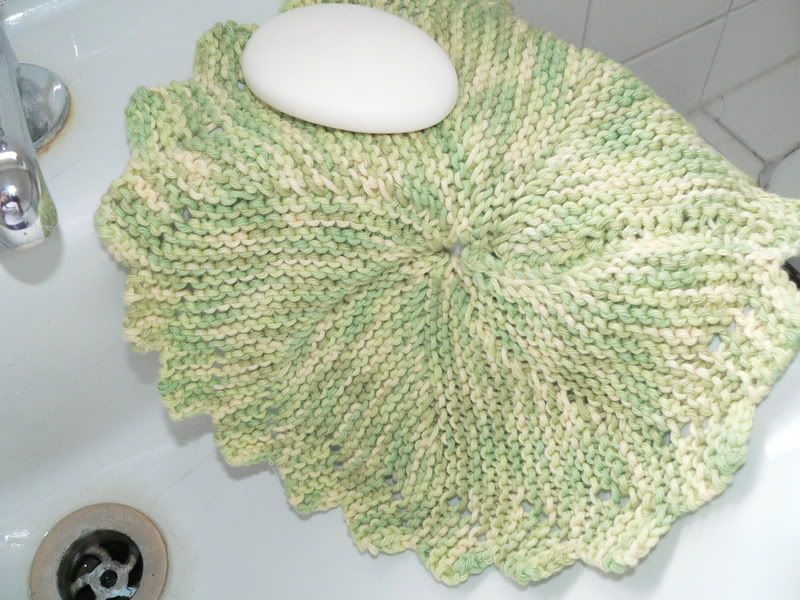 Yarn: Zettl Colorado 100% Cotton. Colourway: 9036 Green/yellow
Size: One Size
Knit for: Gracie
Comments: My 2nd dishcloth. Picked by Gracie herself. Used one whole skein with only 12 inches left!
Ok, so it's a dishcloth! But Gracie (Jomp's youngest, age 9) asked me to knit her a facecloth. I think it's far too pretty to be used for dishes anyway, don't you?
It has sat in my WIP basket for the last 6 weeks, 80% done and poor Gracie has asked every weekend "Have you finished my flannel?". I've been preoccupied with other knits, primarily my CPH but today I'm at home sick so decided to get it finished. It only took 20 minutes! I wish I'd done it sooner!
I want to knit more dishcloths but there is such a lack of nice cotton yarn over here. I really want some Sugar 'n' Cream cotton, widely available in the States. It comes in such lovely colours but I've yet to find it here. I'll keep my eye on eBay! Not that I need an excuse!