Well, here it is...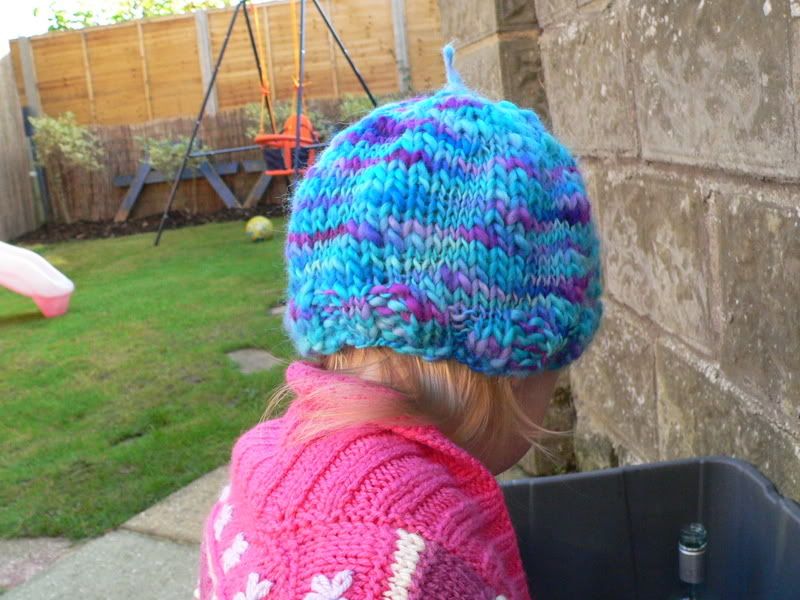 Pattern: Beth's Beanie by Mummy!
Yarn: Colinette One Zero. Colourway: Blue Saturn
Size: 18" Head Circumference
Knit for: Beth
Comments: This version took less than 2 hours knitting and fits perfectly! I left out the roll brim and added 4 rows of 2x2 rib which holds the hat in place much better. The yarn slubs seem to congregate in patches giving a nice textured appearance that I really like.
Pickle seems to like it, not that you can tell at the moment as she is utterly miserable! We'll all be much happier when she's feeling better!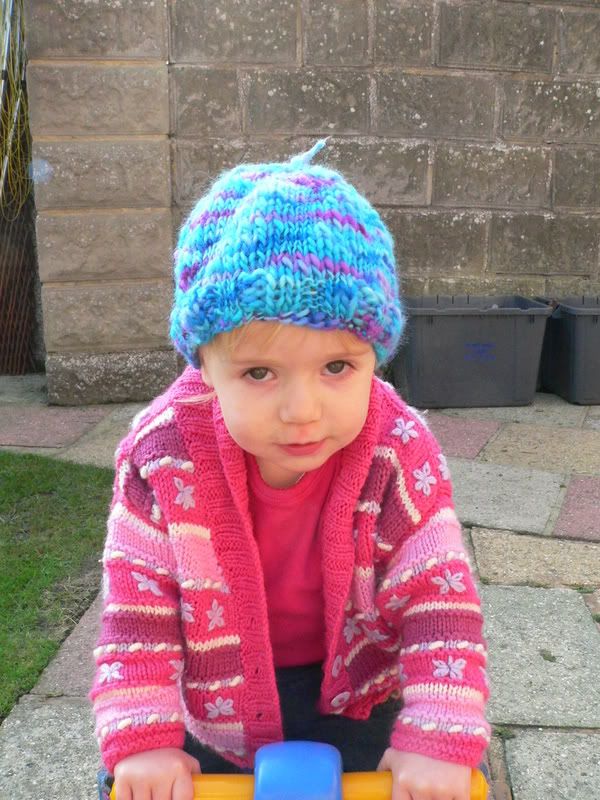 CPH news for
Jo
: The back is done and I'm up to the armhole on the left front although I need to tink back about 6 rows as I cabled too early (not the first time that has happened!). I promise I will post pics later in the week!