Caution: Photo heavy post....none of which are even remotely knitting related!
Well, we made it. 5 days at Pontins, Brean Sands. 4 kids, ranging from 16 (going on 40) to 17 months. 2 adults (now feeling like OAP's). A great time was had by all...well, almost all!
Thankfully, we didn't have a drop of rain, I didn't spot one cockroach (you should read the reviews, no wonder I was dreading it!) and the car that we hired (as our
car died
) got us there in one piece!
We visited
Tintern Abbey
, an
Animal Farm
and
Stonehenge
.
Tintern Abbey is just beautiful and well worth a trip across the Severn Bridge. We went last year when Beth was just 13 weeks old. Now she's approaching 18 months and had a great time exploring!
The Animal farm was fantastic for little ones, really tame animals, so tame that even Beth managed to feed a cow! She had a lovely afternoon with me & Daddy whilst Jess, Tom & Grace were at an amusement park. (Have you ever tried to keep such a broad age range happy? It's bl**dy difficult, let me tell you!)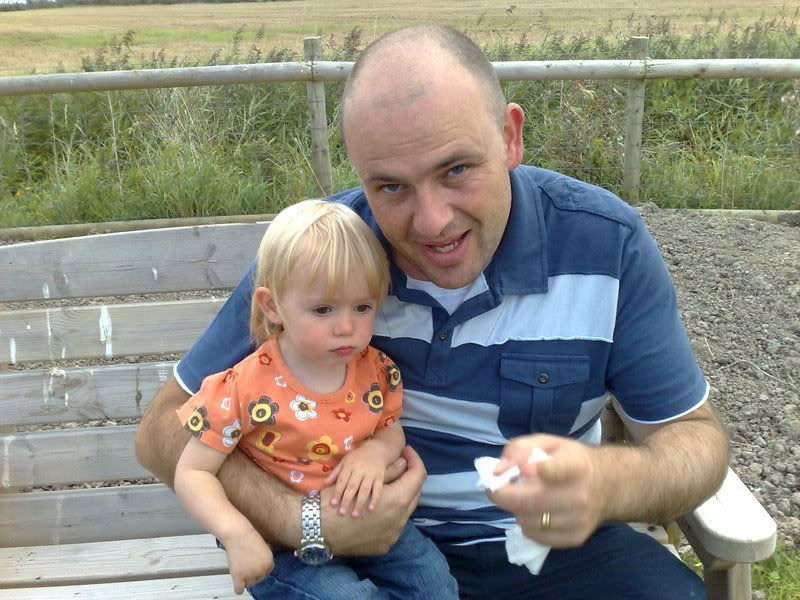 Then we stopped via Stonehenge on the way home. They're all a bit tired, can you tell?!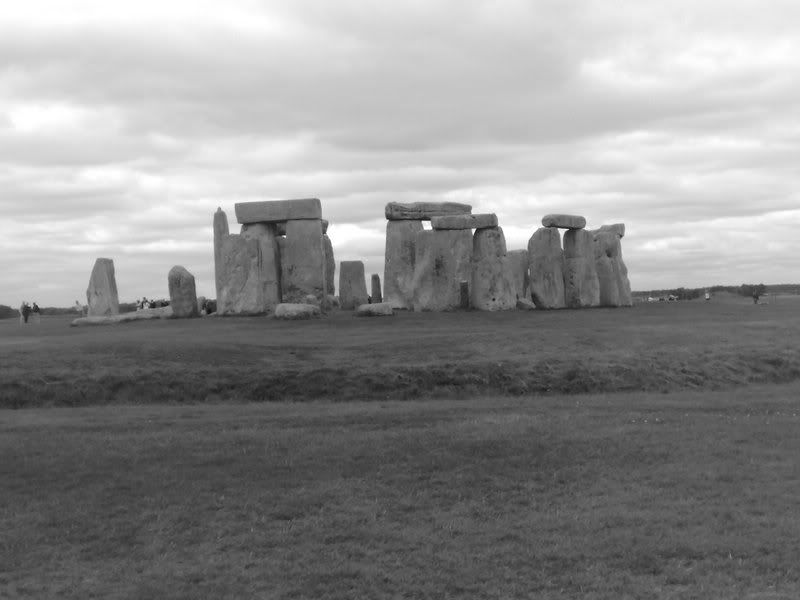 So, as we approached Stonehenge, a little voice from the 9 year old piped up, "What's that?". Thinking she meant the big circle of stones I started to speak then she added "Is it a car boot sale?"!!!! She'd spotted the car park! I'm hopeful that this is the first and last time that a World Heritage Site is described as a 'Car Boot Sale'!!
During our last evening's dinner, we asked if they'd all had a good time. The response was "well, it's not our sort of holiday but we've had a good time". I wanted to scream " Do you think it's our bl**dy sort of holiday...crammed into a sardine tin with you lot trying to keep you all happy?" But of course I didn't, we just smiled!
Kids...who'd have 'em?!!
Me?... I need a holiday!!
Edited to add: Oh, and I managed a whole 10 rows of another dishcloth...whoopy doo!