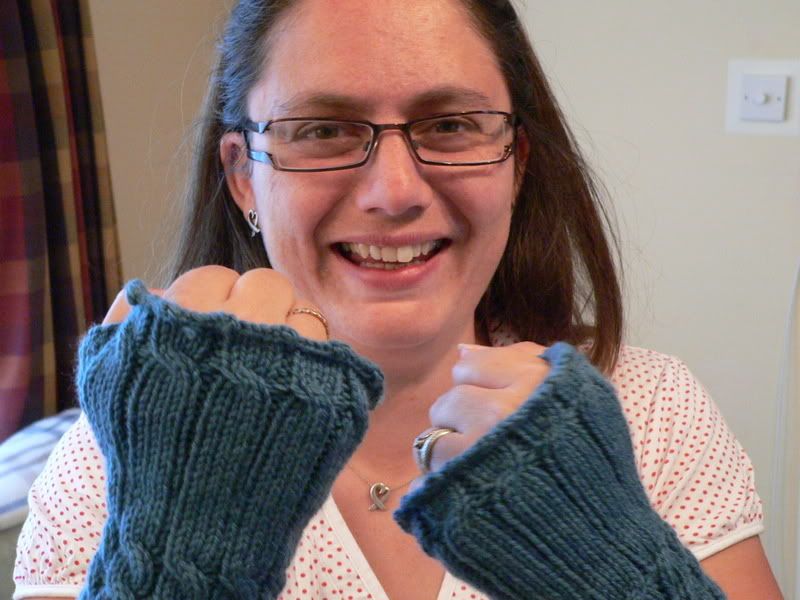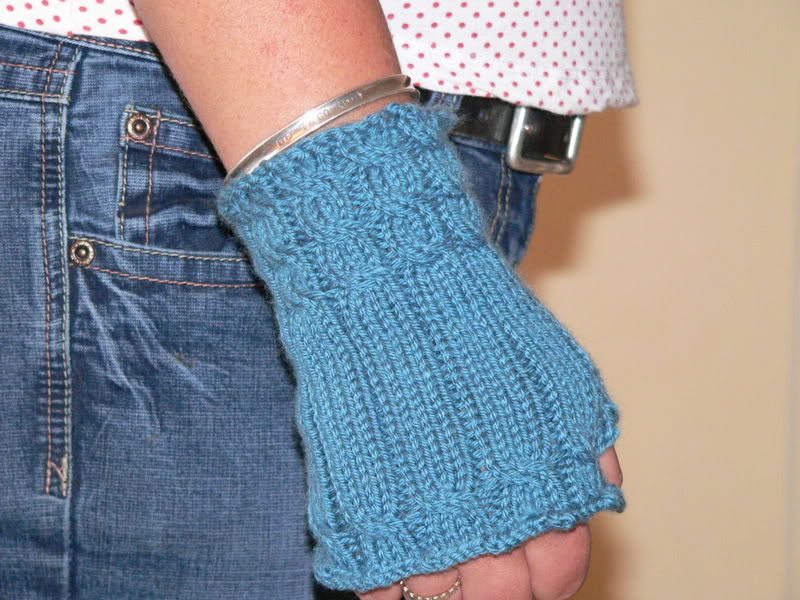 Here they are! Can you tell how much I love love love my fetchings?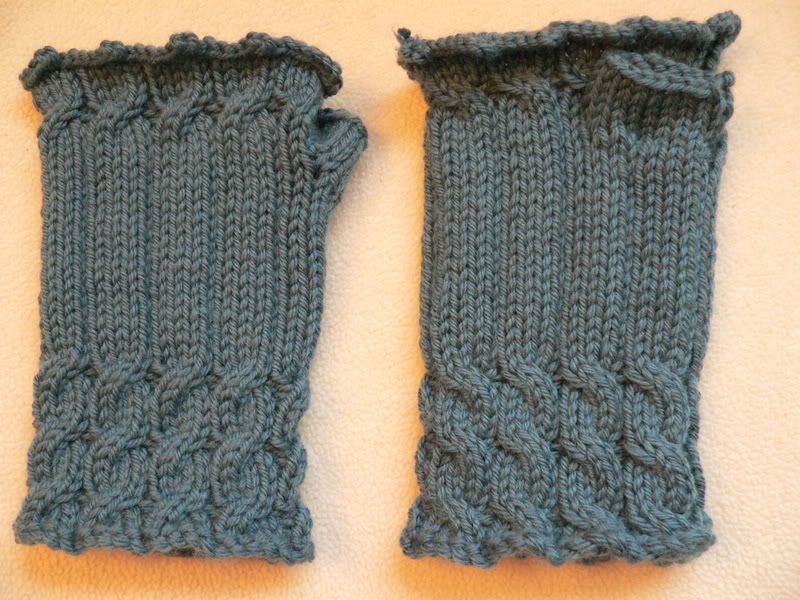 Pattern:
Fetching
by Cheryl Niamath
Yarn: Debbie Bliss Cashmerino Aran. Colourway: Kingfisher
Size: One size
Knit for: Me!
Comments: What more can I say....great pattern, gorgeous yarn, easy & quick to knit...what more could you want! The first pair but definately not the last!