I had a lovely surprise in the post today. It's really made my day at the end of a pretty grotty week.

A while ago Vic contacted me to ask if I had any yarn left from the
Round Dishcloth
as she was crocheting a sweater for her niece and was running out of yarn. I'd bought a pack of six balls from Lidl and it was only 100% cotton so it was very cheap. So, of course I sent as much as she needed plus a bit...just in case!
Fast foward to today. Vic sent me a lovely parcel to say thank you!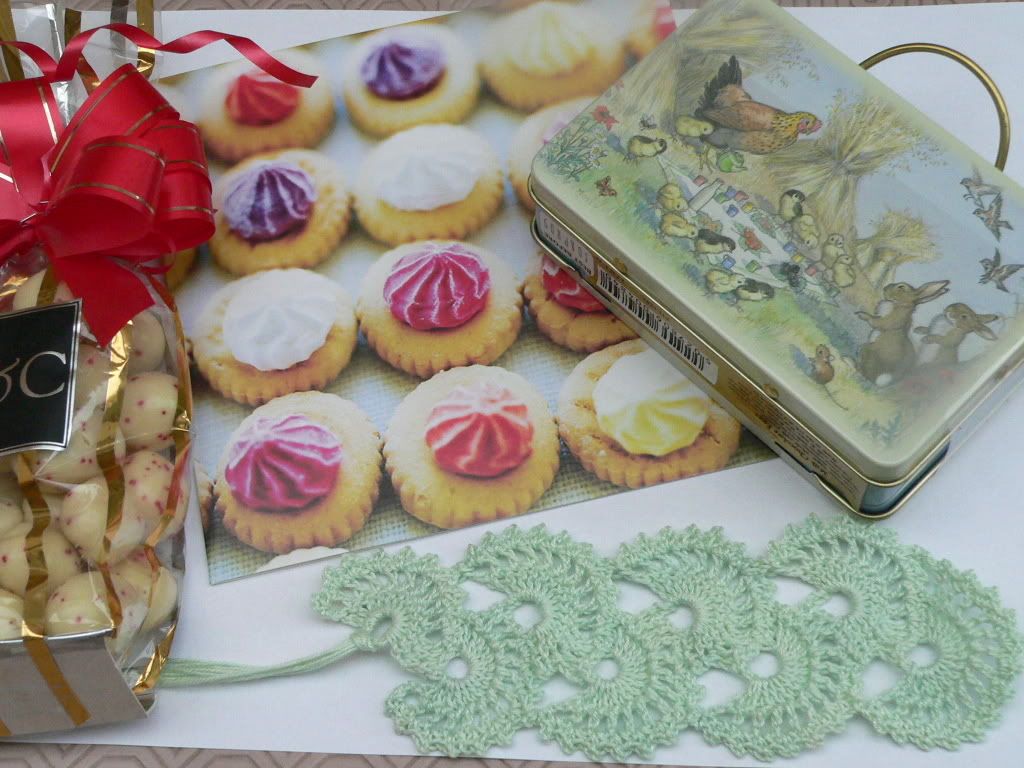 In it was a cute card with Iced Gems on (do you remember those?), a bag of very tasty , very posh white chocolate raspberry eggs, a lovely little suitcase with choc eggs inside and a stunningly beautiful crocheted book mark.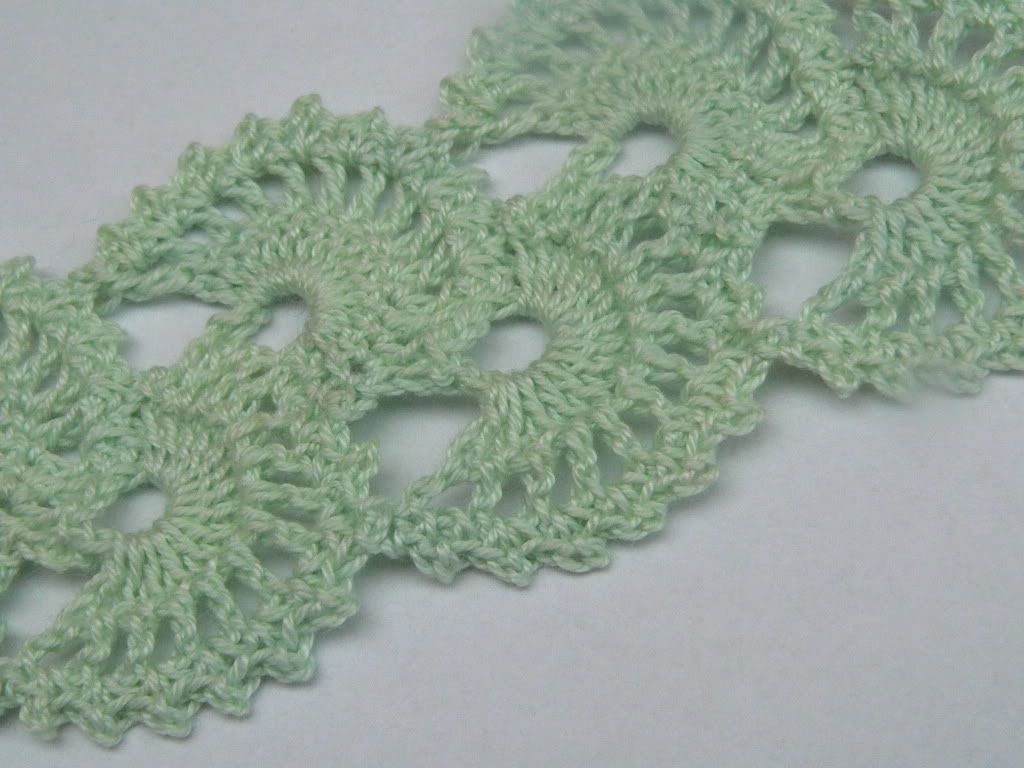 I'm already tucking into the posh chocs! The book mark will be used in my knitting books which I have a habit of leaving open so the spine gets knackered and the little tin will be used for stitch markers etc when pickle has eaten all the chocs!
I certainly hadn't expected anything in return for the yarn so thank you SO much for the parcel Vic! Vic doesn't have a blog but
here
is her Ravelry page. Isn't that sweater cute?