Today is my little pickle's 2nd birthday. I can't quite believe that it was 2 years ago today that she was dragged from my belly. Stubborn even in the womb, she was a breech baby who refused to be turned so a caesarian it was.
Stubborn, she still is! I have been waiting 2 whole years for someone, anyone, to tell me that she looks like me. But no. I'm still waiting! Her temperament though, is mine, all mine! She is stubborn, independant, headstrong, intelligent. She gets her sense of humour and her quickness to laugh from her Daddy.
So today we had cake and she played in her new play house.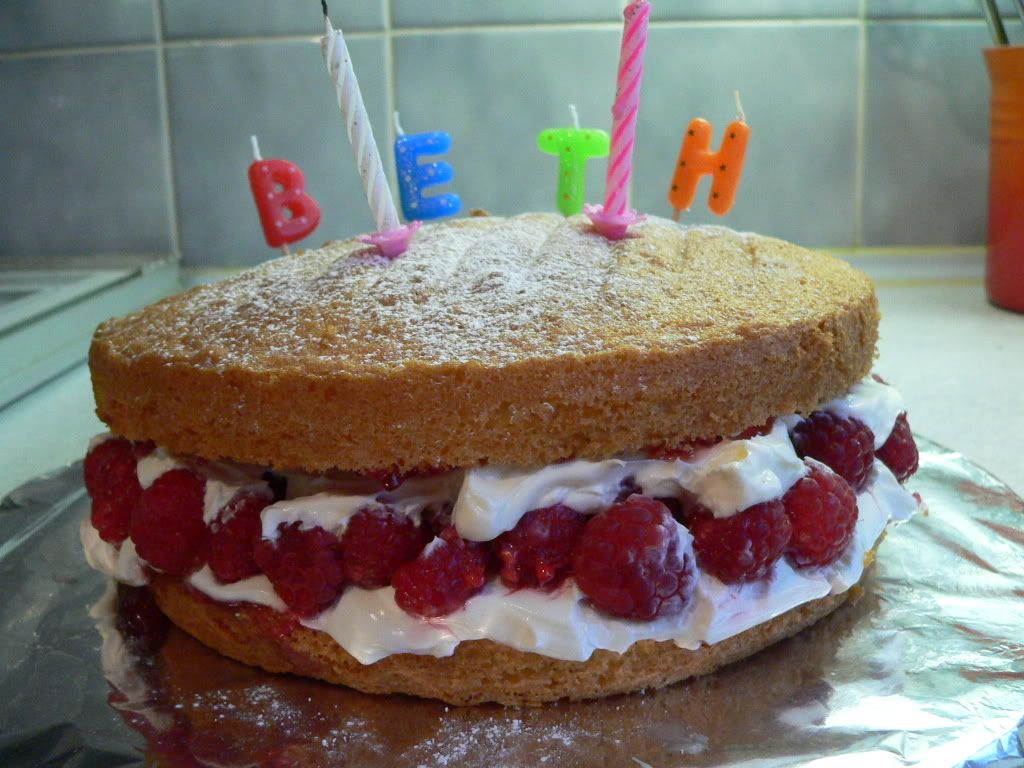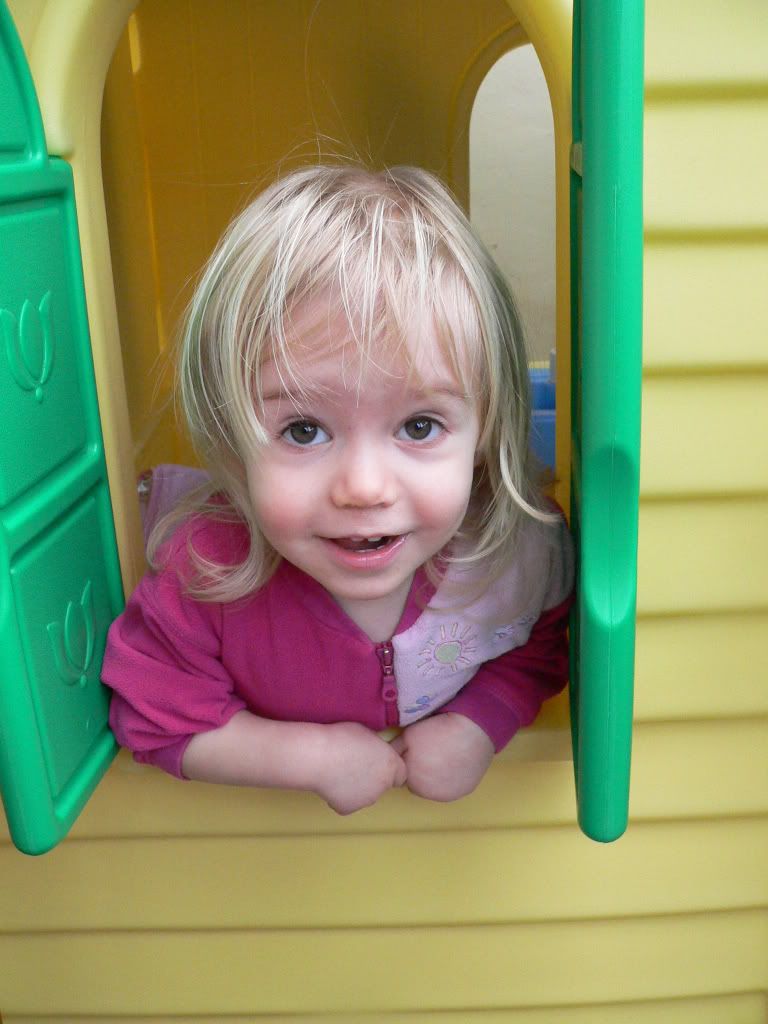 HAPPY BIRTHDAY PICKLE!
In knitting news, remember my
knitting resolutions
? I said that I wanted to try some form of colour work. Having searched Ravelry and also bought some yarn off a fellow Ravelry member, I deciced to try the Fake Isle Hat: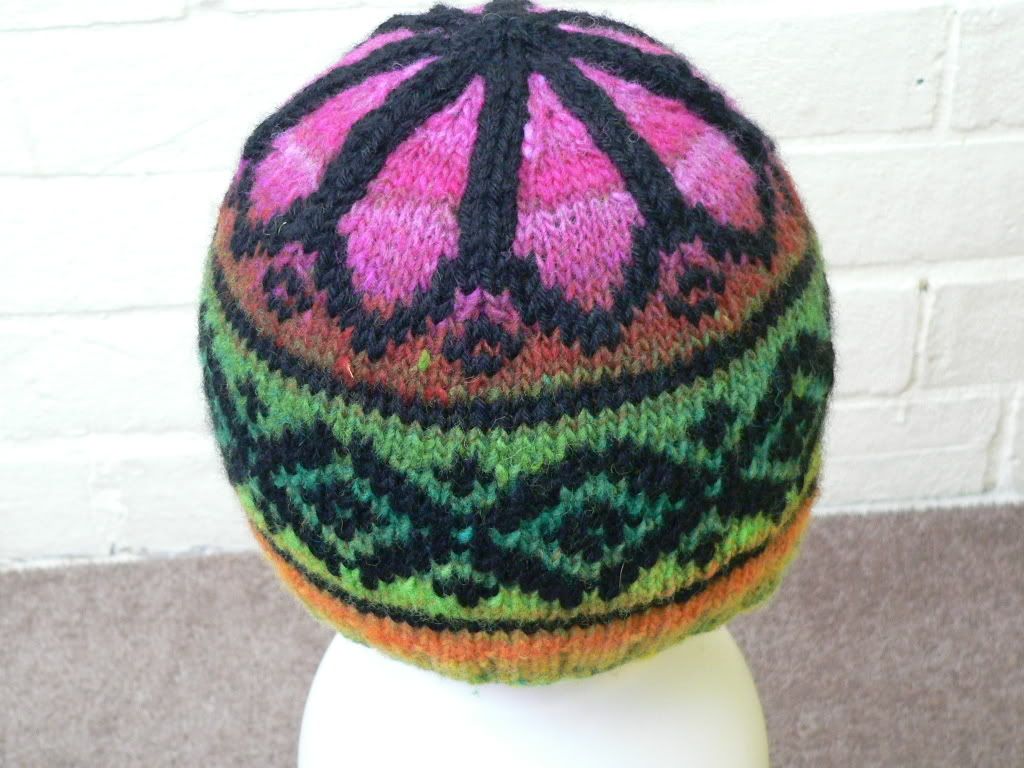 Pattern:
Fake Isle Hat
by Amy King published in
MagKnits
Yarn: 1 skein Dale of Norway Heilo & 2 half skeins of Noro Kureyon
Needles: 4mm Boyes Interchangeable 16" circular & 3.75mm DPN's (don't own any 4mm!)
Size: Smallest
Knit for: ?Me
Comments: I practised knitting continentally first so that I could hold one colour in each hand using
TECHknitter's advice
. This wasn't as difficult as I first thought and I really enjoyed watching the pattern appear as if by magic. My tension was nice and even. That is until I had to switch to DPN's after the crown decreases. Then I really struggled with the tension, especially where I had to carry floats from the end of one DPN to the beginning of another.
Nevertheless, I'm pretty pleased with this hat. I love the way the Kureyon changes. The hat is a bot big and it's not really my colours but hey ho, if I ever go skiing it will be perfect!
This is certainly not my last attempt at fair isle!