To knit or to blog/read blogs?

That's what I have to choose between each evening and invariably reading blogs wins! I just love to be nosy..peeking into other people's lives. That's why I love the autumn when you walk down the street at dusk before people have drawn their curtains but their lights are already on.
The trouble is that this is supposed to be a knitting blog but there has been little knitting going on:
3 inches of the 2nd Hedera


The booga bag is felted and dried. It's the one on the right and I'm not happy with it. It's too small and I hate hate hate the colours! It's for a friend who loved mine (on the left) but I'm not sure she's going to be pleased with hers.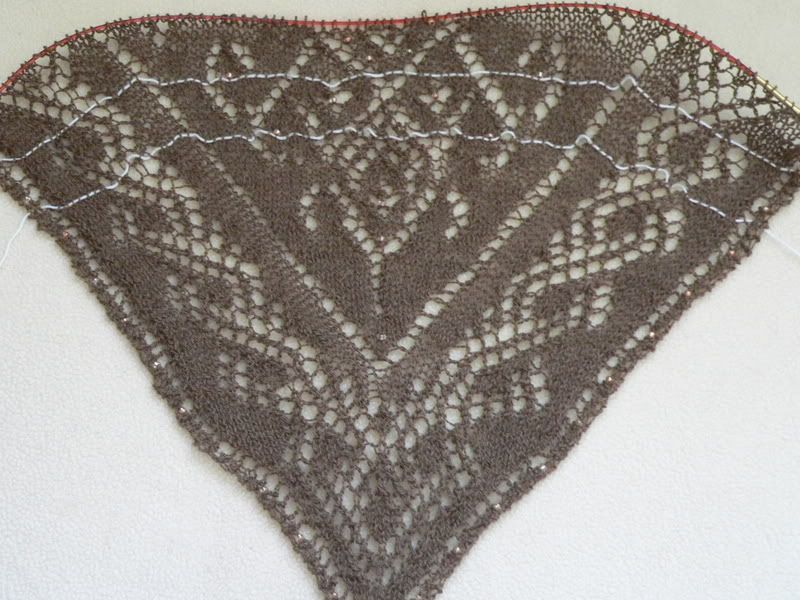 MS3 Clue 1 is done!! Finally! I'm actually very pleased with it, I think the cashmere really works well and the yarnovers are nice and clear. On to Clue 2 now, hoping I can catch up in the 2 week break whilst everyone else is reading Harry Potter.