What a lucky girlie I am!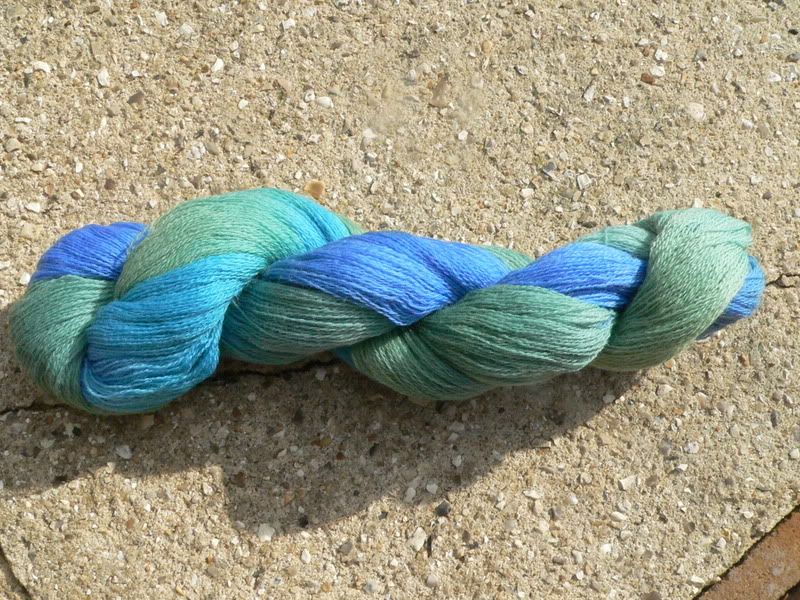 It's the Yarn Yards new laceweight kindly hand dyed and sent by Natalie! I'm not a good photographer and really haven't managed to capture the beautiful vibrant colours too well... the greens are much greener than it seems and the blues are lusciously deep! Lovely oceanic colours!
Laceweight is sooooo fine! It's the first time I've seen it 'in the flesh' so to speak and I'm almost scared of it! Any idea's what I might knit with 50g (800m)??