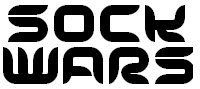 The sign ups for Sock Wars III are
open
. I've read quite a bit about it and fancy giving it a shot.
But it would take me about two weeks to knit a pair of socks so I imagine I'll be killed in the first round. At least you are guaranteed a pair of hand knit socks, knit by someone other than me!
So, your advice please! Has anyone participated in Sock Wars I or II? Is anyone having a go this time? If not, why not?