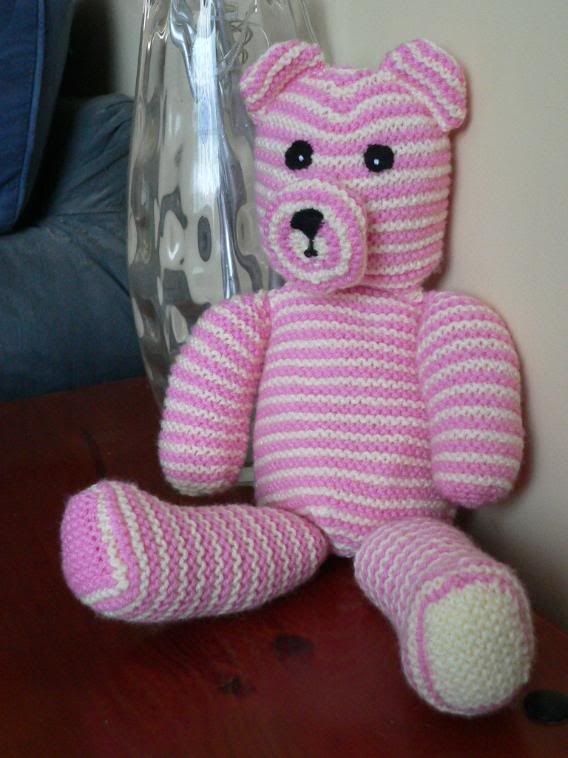 Well here she is. I'm not hugely impressed and I don't think I'll be trying any more knitted toys any time soon!
Pattern: Teddy Bear by Debbis Bliss from her book Simply Baby
Yarn: Sirdar Bonus DK. Colourway: White & Pink
Size: One Size
Knit for: A co-workers little girl, Tadiwa
Comments: This was such a quick and easy knit. But she looks cuter in the pic than in real life! I was umming and ahhing about wether or not to give her as a gift as I'm not that pleased with her. Pickle made my mind up for me as the minute I finished the eyes and nose, she grabbed the bear and has hardly let her go since! She even sleeps with her....very sweet!
I will knit Tadiwa some little booties instead, have some lovely KPPPM that will be perfect.
And to finish off...here is a pic of Pickle's first attempts at baking. Hope it brightens your day!