I have finally managed to get some good pictures of my lastest socks. Not that I've been waiting for the weather, hasn't it been glorious? No, I had to get a very important prop to get the best pics of my best socks!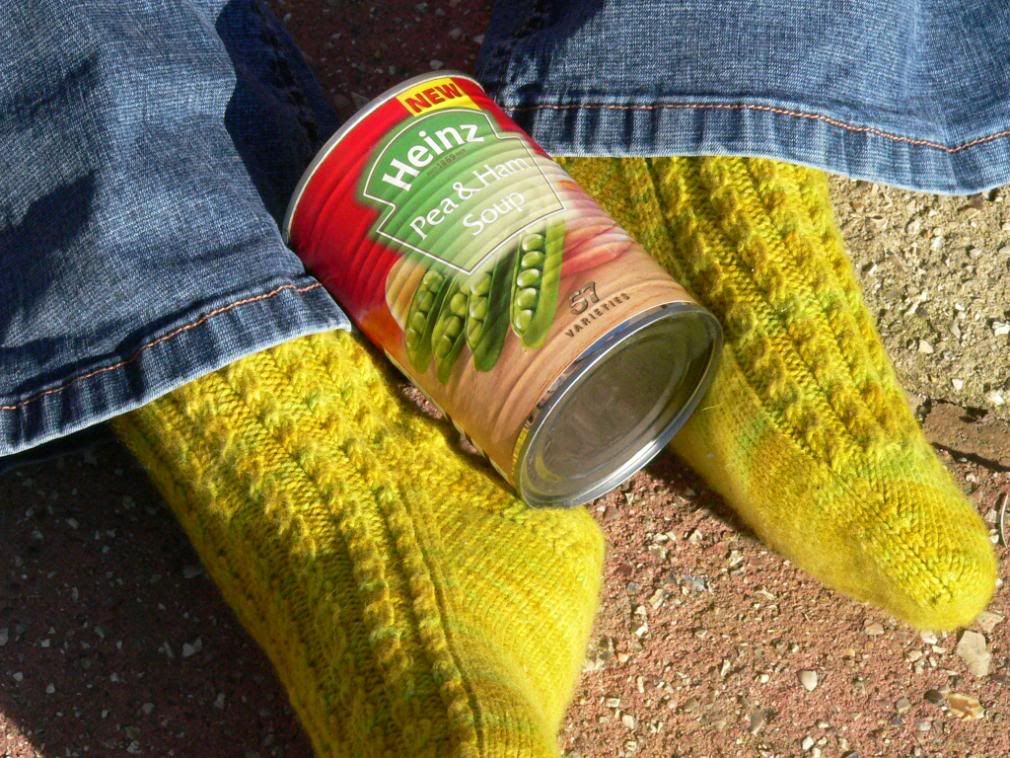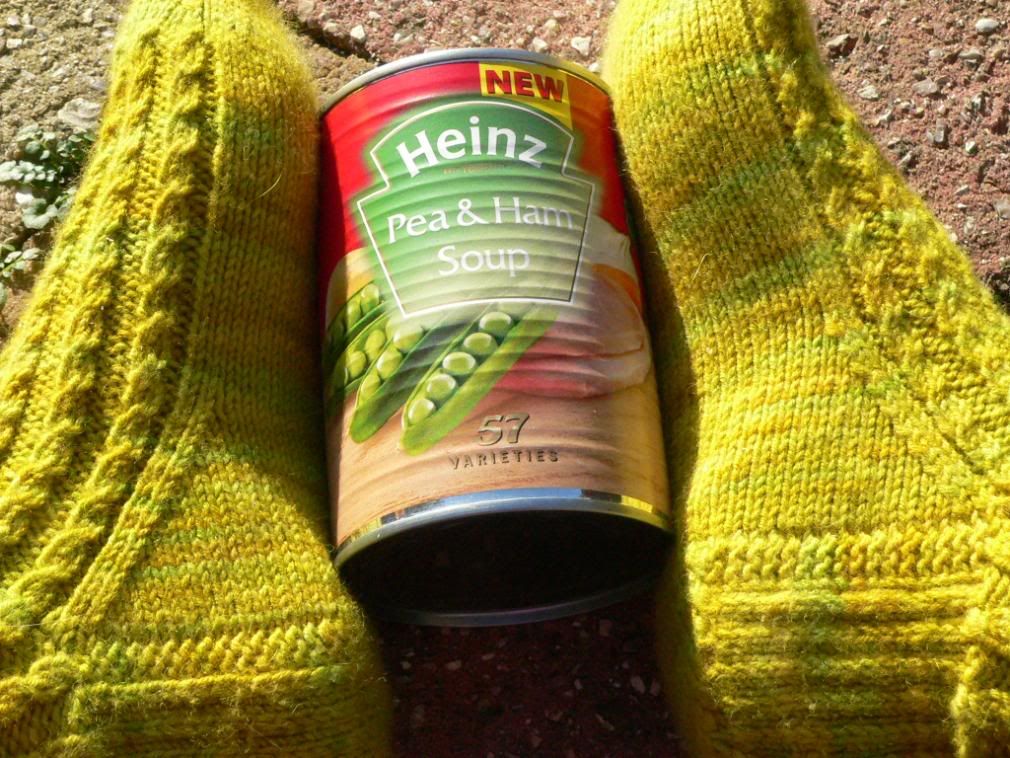 Pattern: Baby Cable Rib by Charlene Schurch from the book Sensational Knitted Socks
Yarn: Posh Yarn Emily. Colourway: Peasouper
Needles: 2.5mm Harmony DPN's
Size: UK4
Knit for: Me
Comments: I know I say this every time I knit with Posh Yarn but I am in love! I've not tried Emily before but I heartily recommend it, so sproingy (is that a real word?) and soft. It's a bit thicker than I'm used to but it knits up into a lovely dense fabric.
I used my Harmony DPN's that my SP11 pal
Cheryl
,sent me, for the first time and they are a joy to work with. There is absolutely no slippiness but no drag either, the yarn just seems to know where it's supposed to be on them. They may even have changed my mind about DPN's as I usually knit socks on a 30cm Addi Turbo circular.
The pattern was so easy to follow and had just enough to do to stop the sock becoming boring. When I first flicked through SKS, I really didn't understand the instructions but now that I have worked from the one of the patterns it makes complete sense!! Again, this was a present from Cheryl so thanks again!
And lastly, I must, just must talk about the colour. I am so not a green person. I don't think I own a single thing that is green. I grabbed this skein in the madness that was the
Posh Yarn New Year
sale, and when I say grabbed, I mean grabbed! It was a case of get what you can before it was gone. so this one ended up in my basket. When the lovely pink parcel arrived, I loved them all but this wasn't one of my favourites. I mean it's green....but not only green...it's almost neon green!! But it leapt out of the stash basket and said "KNIT ME"!! And now I just love the colour, so cheery and bright. And these socks look fabulous with jeans.
Now all I need is some
Mary Janes
so I can show them off!!