Yes...it's true. I am in the midst of an extreme sugar rush, the sort you had when you were a kid. I can't sit still, and I can't stop grinning. At least I think it's a sugar rush. What do you think after looking at these pictures?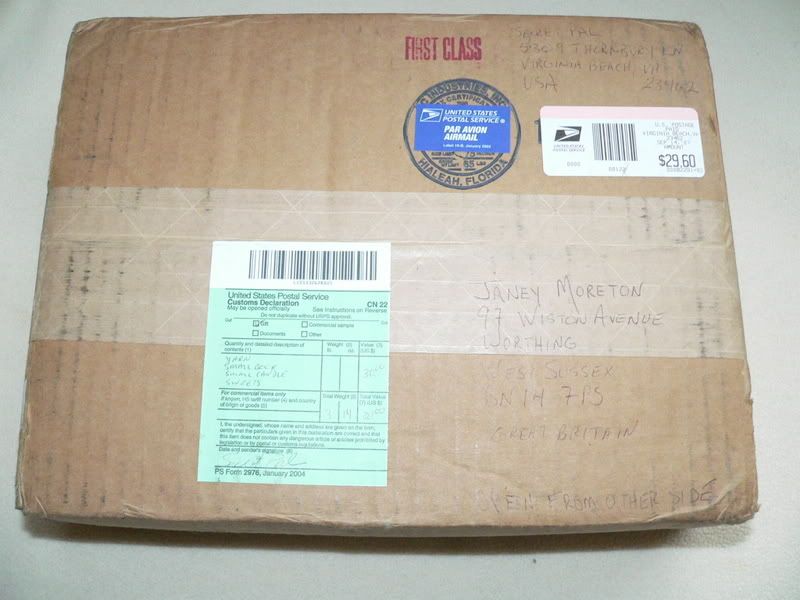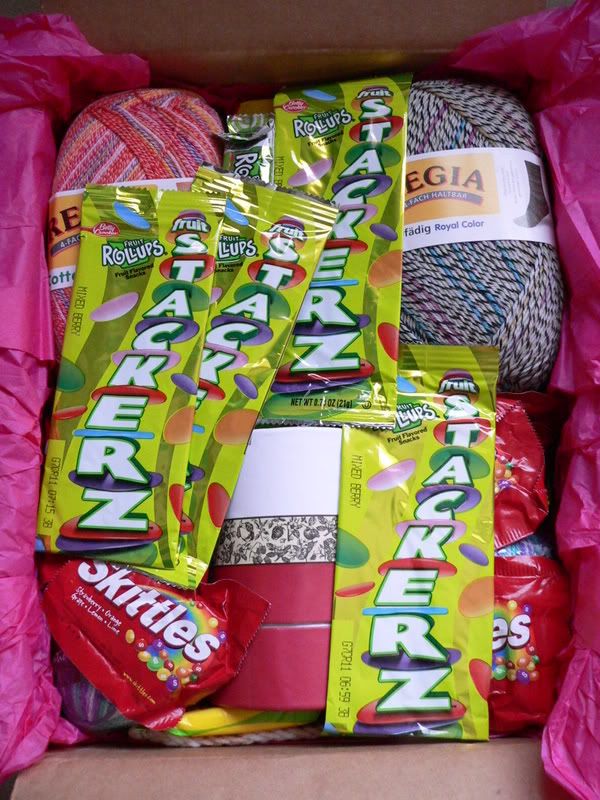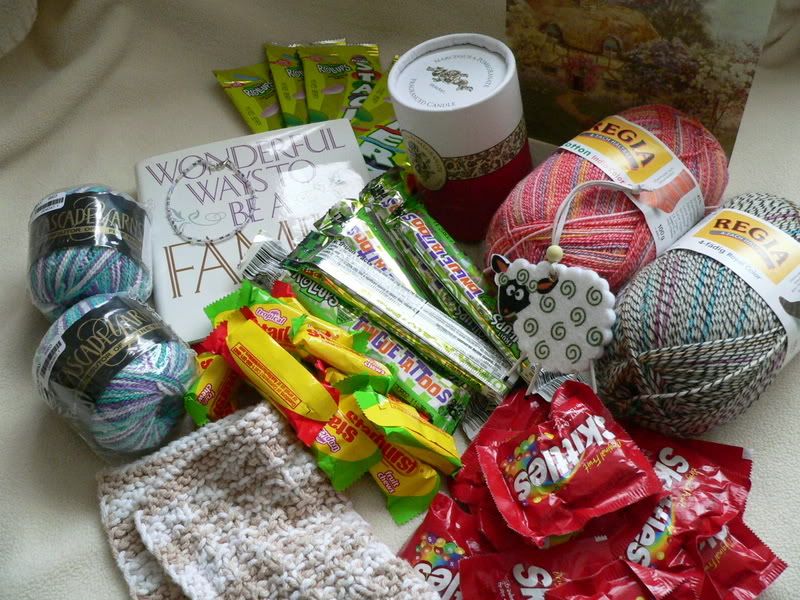 Yes, my first package from my secret pal has arrived! Just look at all those goodies! And I don't just mean all those sweeties (but, BOY!, they are SOOOO good!). Here's what my wonderful package contains:

Regia Cotton India Colour




Regia Royal Color




2 balls of Cascade Fixation




A beautiful bracelet handmade by my SP which is on my wrist as I write




A dishcloth made by my SP whilst she was on the treadmill..can you believe it?!




A felt sheep




A lovely book that I can't put down!




A gorgeous candle that weighs a ton and smells fantastic.




Masses and masses of US candy!! Yippee!!




A lovely card with a note from my SP, Cheryl, explaining some of the gifts.
I really couldn't tell you which gift I'm most excited about! You'd think it would be the yarn, wouldn't you? I mean there's enough yarn for at least 3 pairs of socks and some of it is cotton which I've been wanting to try. And when I first opened the parcel, that was the best part. But now, a few hours later, the handmade bracelet and dishcloth and the book are the best bits. Cheryl has put alot of love into these 3 items. She sent the book as she is also a step-mum and so knows how very difficult it can be. So, in each of these 3 gifts, there is a little piece of Cheryl!
So, thank you so much Cheryl! I love all my gifts and I'm thrilled to have you as my pal!
Oh, but maybe the best bit really is the sweeties?!!