Do you remember when I told you about my
hand dyed self striping sock yarn
and when I
mentioned
the universal toe-up socks that I'm knitting with it?
No? Well go check those links!!
Yep? We'll the socks are finished!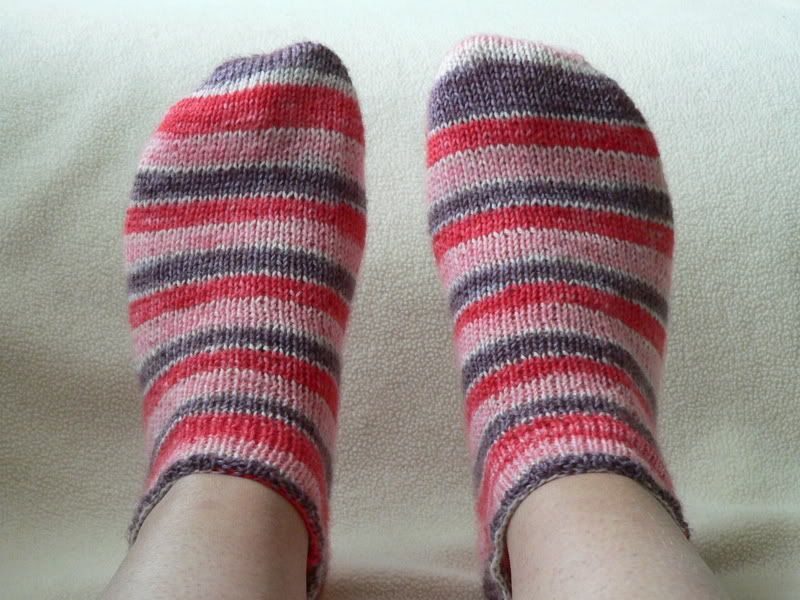 Yarn: Hand dyed Trekking XXL. Colourway: Berry Stripe
Size: Shoe size UK3
Knit for: Me!
Comments: I HATE HATE HATE HATE these socks! I love the colours, I love the way it stripes pretty evenly, I love that they are trainer socks, I love that they don't have a heel flap and that the stripes continue round the heel. I hate the not so little holes that seem to appear at the end of the heel when I start to start in the round again. I also hate that the bind off is a little tight, not tight round the ankle once on but it's a real squeeze getting them over my heel! Even so...I will not give in, I will try short row heels again. And soon. Very soon!