It really must be!
Jomp's worked last night then spent 3 hours stuck on the M25 trying to get home. So I, being the good wifey that I am (not!), offered to drive him the 5 hour return trip to pick up the kids for the weekend. He very quickly accepted my offer so off we went. All was going well and I even enjoyed driving his 'new' Ford Galaxy. All was going well til he pointed out that someone who was overtaking us, not that there were many of them, was knitting. He did, of course, mean the passenger but I was most put out as I had given up 5 hours as a passenger to sit and knit just so that he didn't fall asleep at the wheel and die!
Had I been able to knit, this is what I would have been working on: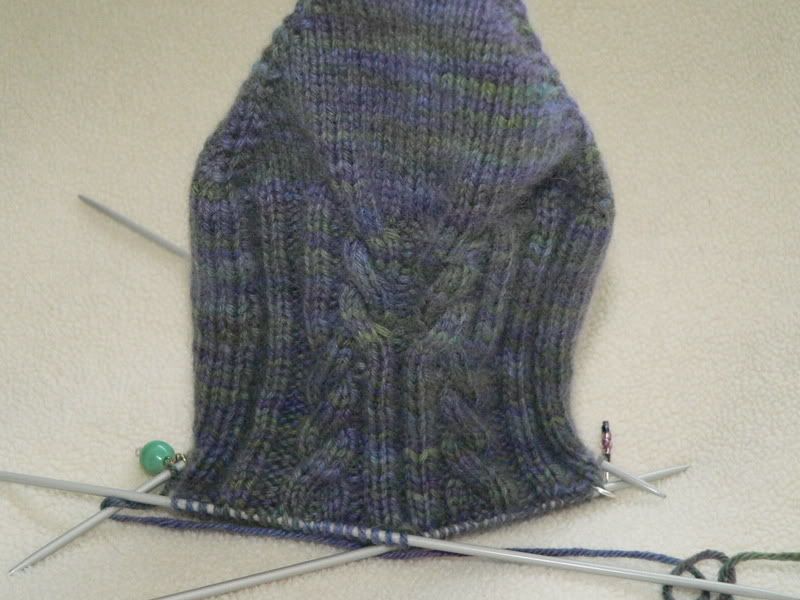 My
Boyfriend socks
for my lovely Jomps. In lovely Posh Yarn Sophia. Posh yarn... mmmmm. Sophia......cashmere....mmmmmm! I do so love these socks and I adore the combination of the pattern and the yarn. The colours are wonderful, very oceanic. I cannot say enough good things about this pattern! I
did say
that I would try my hand at toe-up socks again very soon!