Another year wiser. Is that how the saying goes? I'm not so sure it's true in my case but I guess it's a bit early in the year to see.
It was my birthday last week. I have always hated having my birthday 9 days after Christmas Day. When I was little, people always gave me joint birthday and Christmas presents ( meaning less to open on your birthday - important when you're small!). Those who did get me a present always wrapped it up in Christmas paper (I wouldn't notice that now but boy did it matter then!) As an adult it's even worse! Most people are so thankful that Christmas and New Year are over and that they can finally relax, that they forget altogether. Or send a cheque or vouchers.
I know, I know! I know I sound like a spoilt brat, and really I'm not! Honestly!
But I'm one of those people who think long and hard about what to get for people. Jomp's always says I spend too much and that I worry far too much about what to get for people, especially as most of them forget mine!
Anyway, this year was very quiet. Jomps was back to work so it was just me and Pickle. However, the presents have been slowly but steadily trickling in since then. That is one bonus, you always get late presents..either because of postal delays or people forgetting!
Pickle is already showing very good taste when it comes to knitting notions -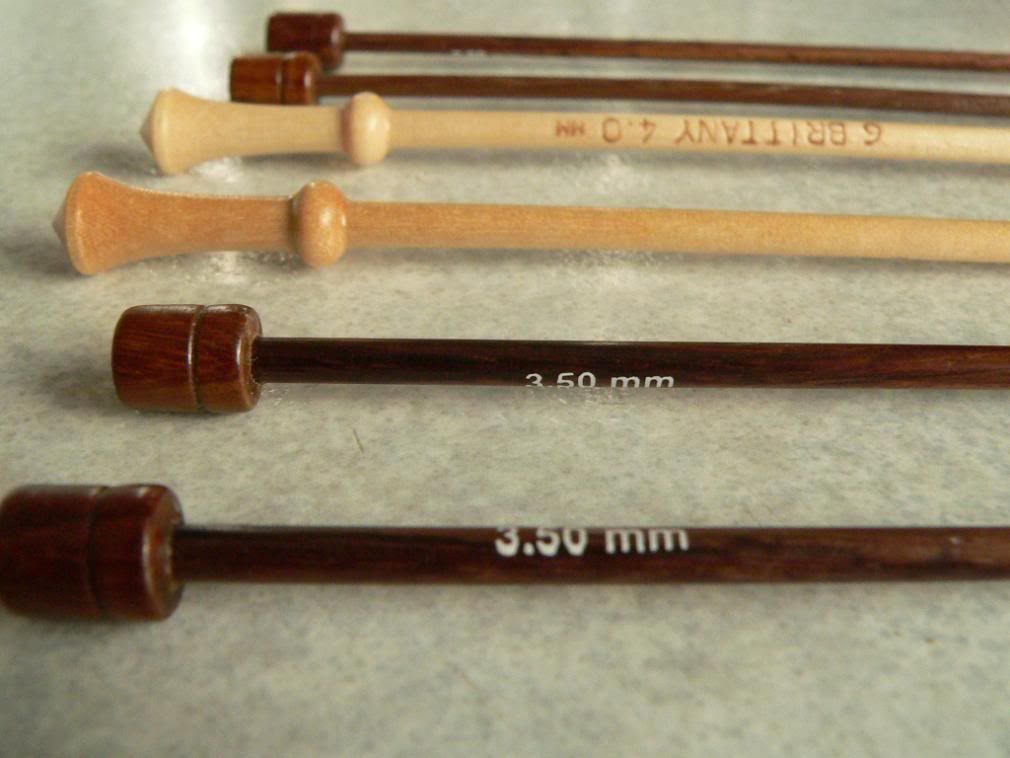 She brought me two pairs of Indian Rosewood needles, some Brittany needles and a fab Lantern Moon bag made out of Cambodian Fish Feed sacks! Very eco friendly and I love it.
Jomps's 3 kids bought me Favorite Socks. I'm thrilled because I bought this for my Secret Pal and had a really hard time putting it in the box to send to her! It's a lovely book and I can't wait to start a project from it!
I bought myself a couple of Birthday presents too! I got the Debbie Bliss Simply baby book for £3 in a cheapy book shop. Brand new, what a bargain! Oh and 4 skeins of Koigu KPPPM from a fellow Raveller:
As the sun is shining today, I have finally managed to get a modelled pic of Jomp's in his Lovely Husband Socks but I think this post is pic heavy enough so I will save them for another time!
Til then, take care and happy knitting! xx