Hello lovelies! It's been a long time, no?

Still, I do keep meaning to post but I've been wanting to take pics and this awful weather has meant no light to take said pics in! Still, I will perservere and press on for your yarny entertainment!

So, where shall I start? First off, I can now present my Secret Pal Secret Knitting Project: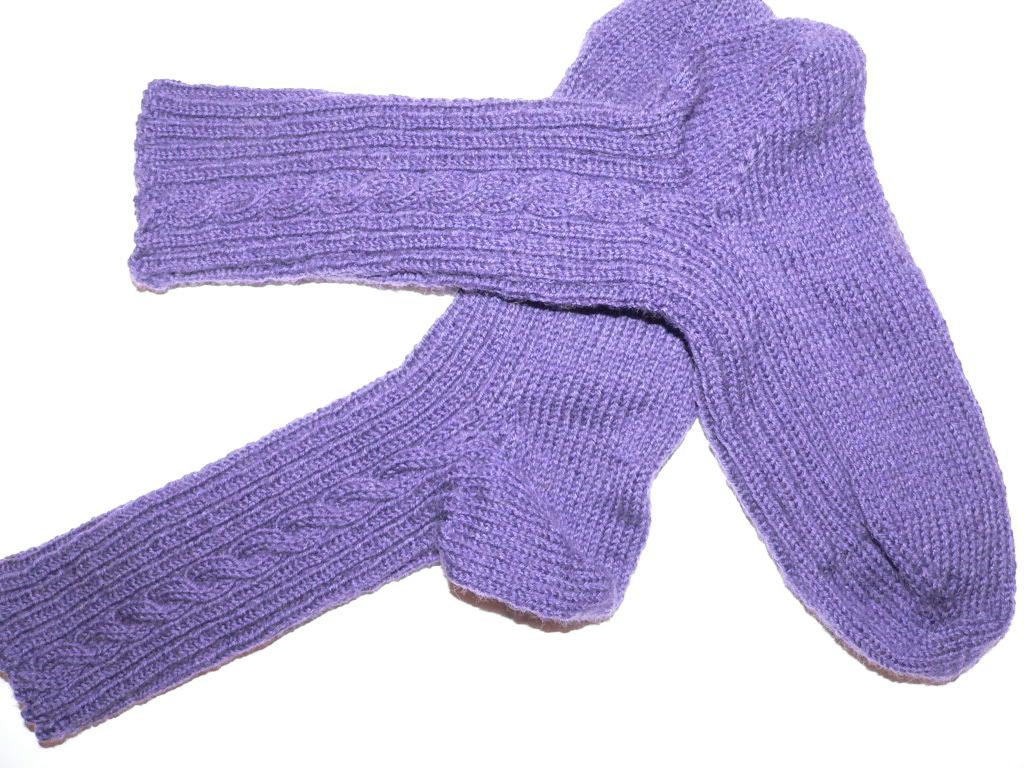 These are Basic Cabled Socks by
Brainy Lady
, knit in Opal Uni 4 ply in Purple. They are size 4 and
Lou
says they fit perfectly so I'm pleased! She says that she will send me a modelled pic so I'm looking forward to that. These socks were my second attempt at short row heels and toes and they came out pretty well. I can't take all the credit though, I had an awful lot of help from
Misocrafty
's tutorial which helped me get rid of the holes that seem to plague most short row knitters!
----------


I've also been working on Jomps's Lovely Husband Socks: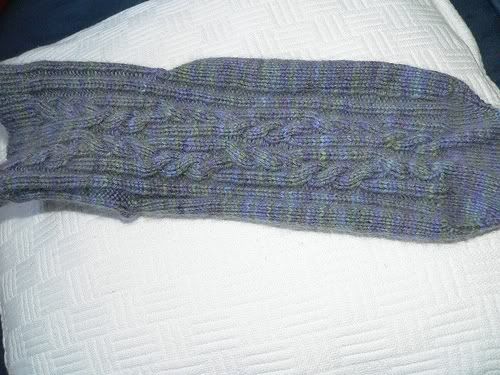 The first one is done and I'm hoping to cast on for the second one tomorrow. Every time I pick up the luscious Posh Yarns Sophia I'm in heaven! I tell you, it's better than sex! It's like knitting with silk, not that I've knit with silk, but the feeling of that cashmere running through your hands is absolute bliss! If you haven't tried it already, you must!


---------
CPH is coming along too. I've now finished the back and both fronts. Trouble is, I promised myself that Jomps will be wearing his socks on Christmas Day so I've said I'm not going to cast on for the sleeves til his 2nd sock is done. Stupid girl, why do I make such promises?
---------


I'm not usually one for enhancing my stash but you lot are such a bunch of enablers! Look at what I bought, just because I could!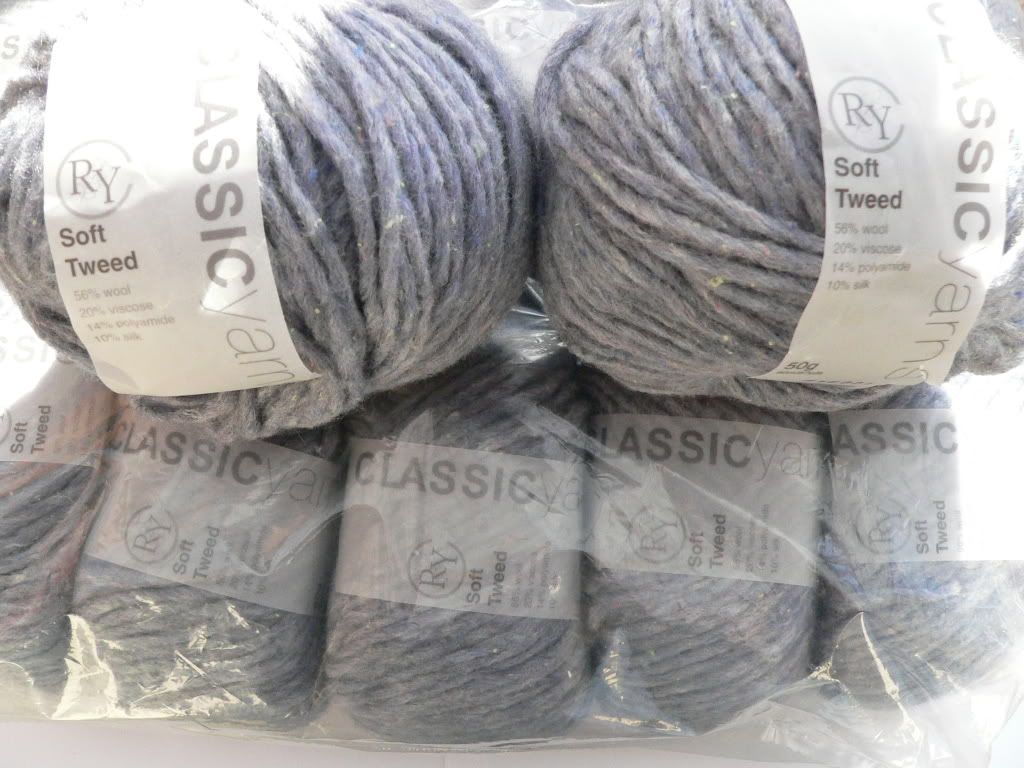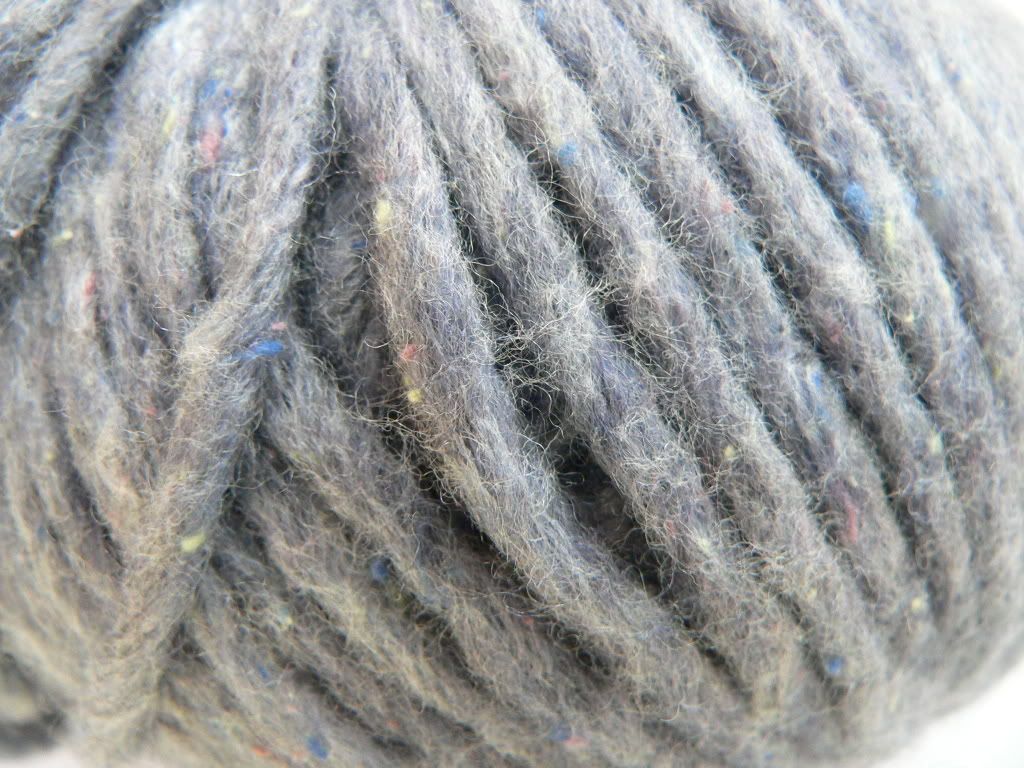 12 balls of Rowan Soft Tweed in Blue Slate which is almost grey. I love it, it's so sft and was 50% off at Web of Wool as it was the last 12 balls in stock. I just couldn't resist such a bargain! Any idea's what I can knit with it?
Ooooh, and these...
All bought from another Ravelry member at a bargain price. Enough to keep me going I think! Cheryl, I blame you entirely!
I have already started my first, but not last, ballband dishcloth. What a great pattern.
Well, I think that's enough for today! I leave you with a question: Shall I knit both sleeves of CPH at once on a long circular needle or should I knit one at a time? I've never done both at the same time before. Give me your thoughts please!