Oh happy day! It's the final day of Secret Pal 11 and my reveal parcel arrived! I have been stalking my postman all week - boy he's going to get a big tip at Christmas!
As usual, Cheryl managed to brighten my day. As usual, Pickle is poorly, very unwell this time so today we made the 3rd trip to the doctors in a week. Anyway, I desperately hoped I wouldn't miss the postie whilst we were out and he kindly stayed away til we got back!
Here is my lovely parcel: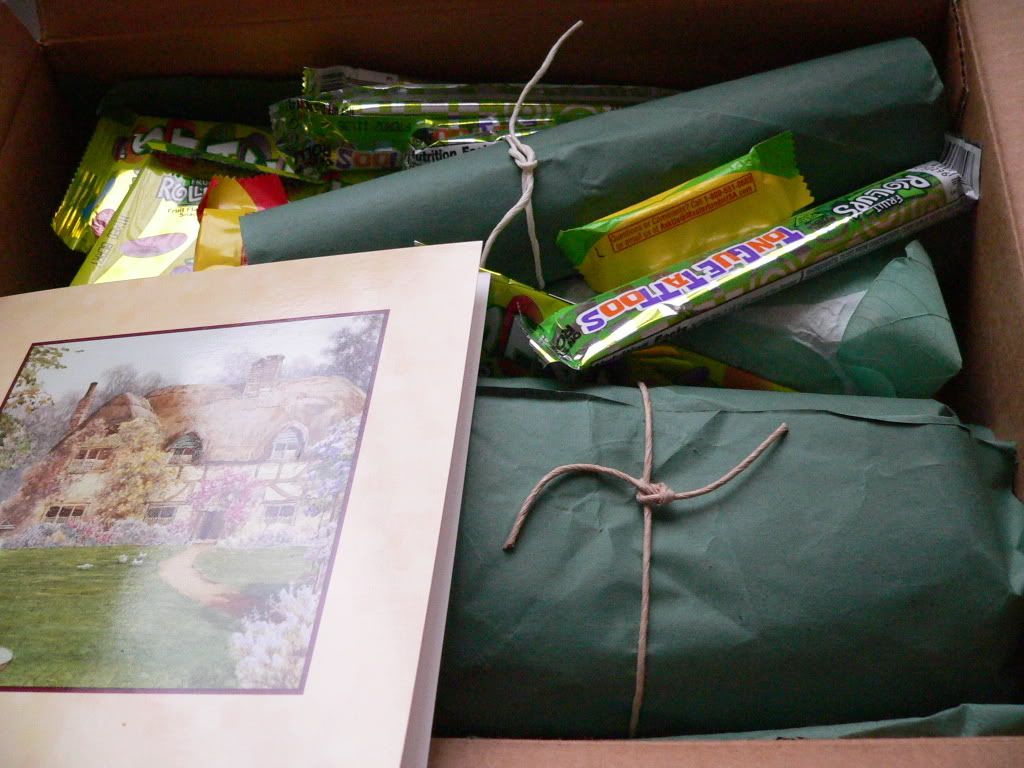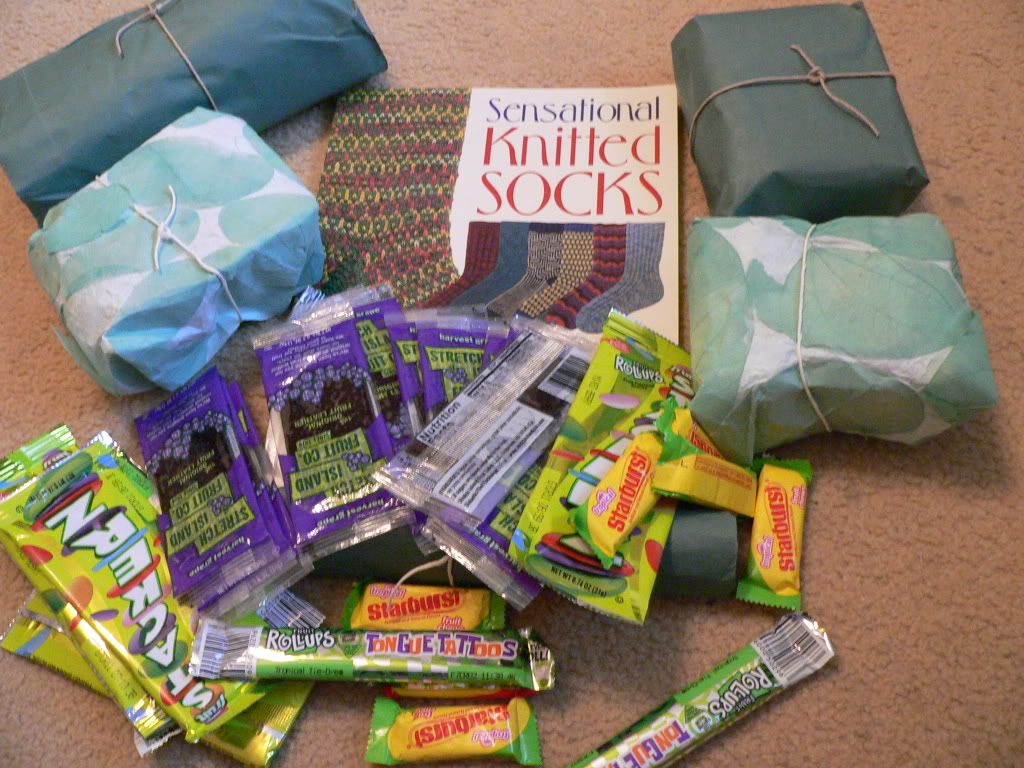 What a lucky girl I am! I got 6 cakes of Lily Sugar'n Cream cotton which I plan to use to fan the flames of my dishcloth fetish. Also some Knit Picks DPN's (yippee!) and a funky DPN holder which I really need. Along with plenty of sweeties to keep my company whilst I read Sensational Knitted Socks by Charlene Schurch!
Ooohh, the bonus is a present which Cheryl told me to put under the tree (which is going up tomorrow BTW!) and save for Christmas. I've been a very good girl and put it away without so much as a squeeze although I will say it is soft... so maybe yarn?
The best bit of course, is finding out who my wonderful spoiler is! Cheryl's blog can be found
here
and I can't wait to get reading. We really seem to be on a similar wavelength and have lots of similar stuff going on in our lives so I'm thrilled we were paired. Long may our friendship continue.
THANK YOU SO MUCH CHERYL!! To use an americanism, YOU ROCK!!