Well hello fellow bloggers! At least I hope there are some of left still checking in. I wouldn't blame you all for leaving, it's been so long.


I do hope you all had a lovely Christmas and that Santa brought you all that you wished for, knitting and otherwise. Now that the festivities are all but over, I'm sure you are longing, as I am, for peace and harmony to reign once more!


Talking of harmony, look what my SP11 spoiler sent me for Christmas: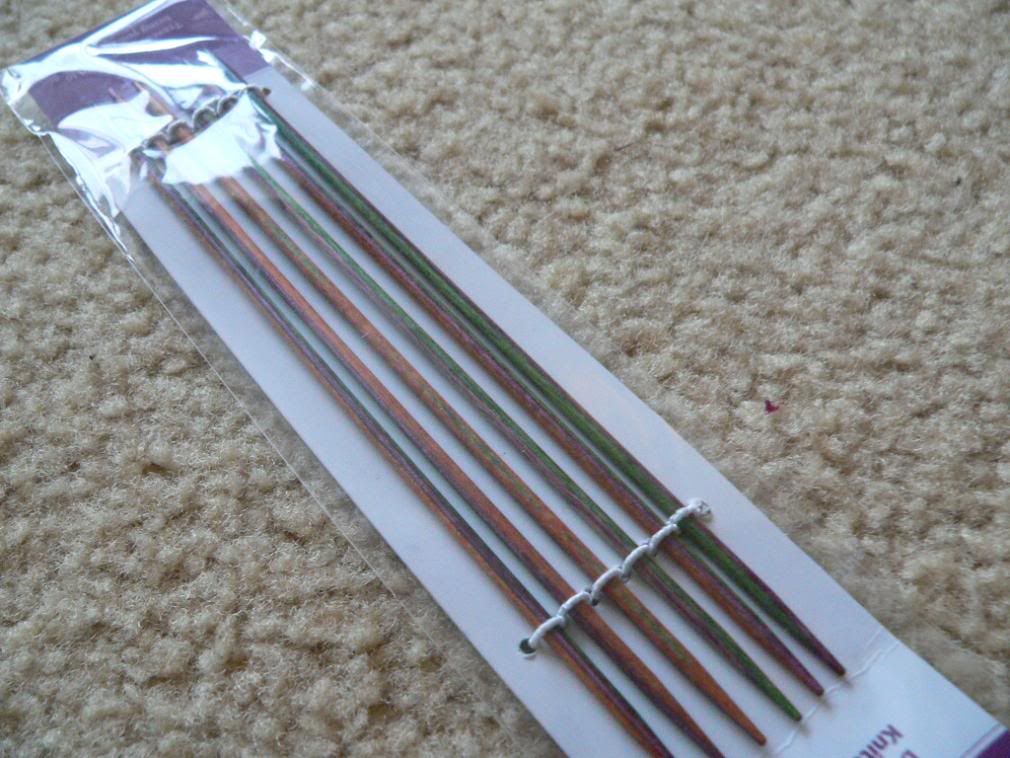 KnitPicks Harmony DPN's! Aren't they lovely?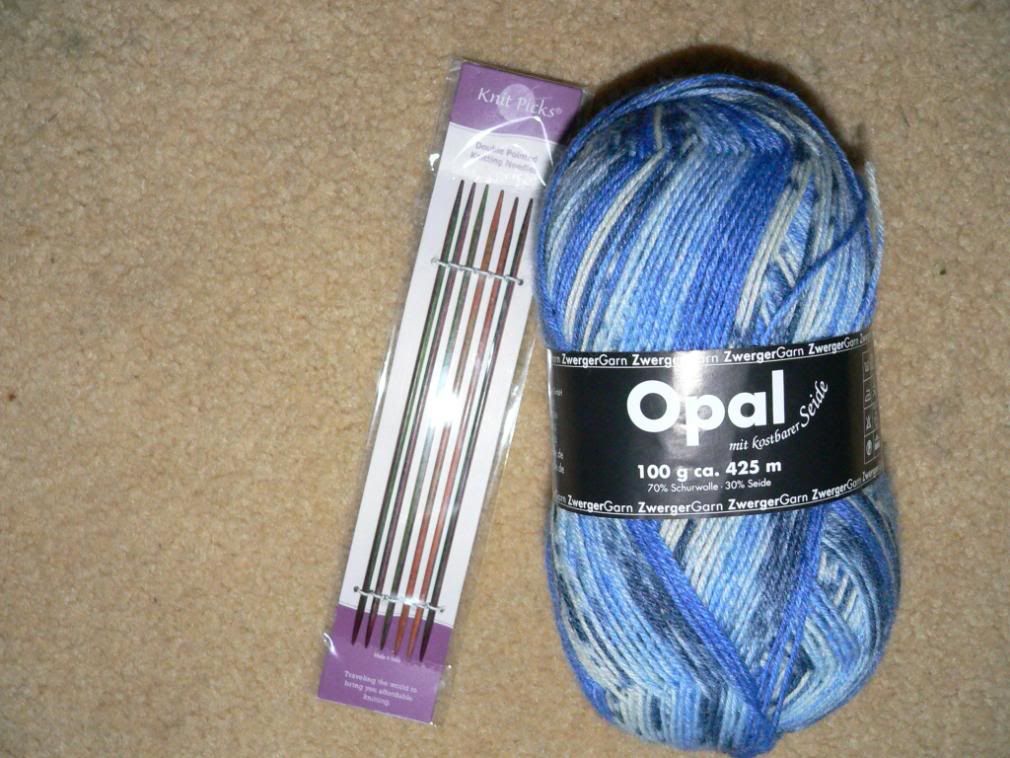 Along with some very soft Opal Silk. This gift sat under my tree for almost a month, taunting and teasing me every time I came into the room. But I was strong, resisting temptation save for the odd squeeze, til Christmas morning. Thank you so much Cheryl!
I got lots of other knitterly goodies too. From my lovely step-kids I received the fabulous Mason Dixon Knitting which is a very entertaining read. And Jomps really outdid himself... along with other bits and bobs he got me 2 knitting mystery novels "
Died in the Wool
" and "
Knit fast, Die young
" both by Mary Kruger, the fantastic
Colinette Perugino Throw
kit in Charade which I have been lusting after for a year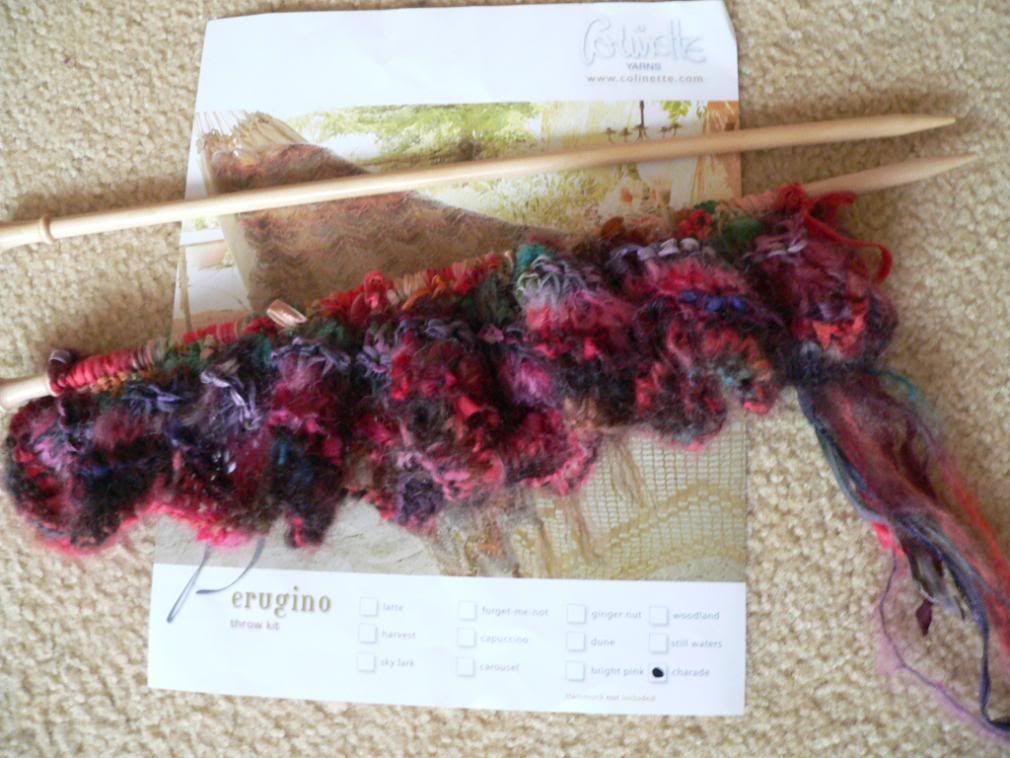 and wait for it, a rather large
Posh Yarn
gift voucher! I am absolutely over the moon and can't wait for the PY sale tomorrow! Didn't I do well?!
I promised my beloved Jomps that he would be wearing his PY Sophia socks on Christmas day. And I was true to my promise... just! I finished them at 10.30pm that evening and personally put them on his feet. I don't think he's taken them off once yet. Pics to follow, as the light has not been good.
I have also finished my first ballband dishcloth which is such a simple knit but so effective. I might still gift it so I won't post pics yet.
Anyway, we took our decorations down today and the house was cleaned from top to bottom so now I have a date with my couch, a huge tin of Roses and the Perugino for an evening of unadulterated knitting pleasure.
I shall post once the PY sale is done, and please forgive me if you plan to be there too....it's all mine, keep your thieving fingers off!